Top Story
A New York-LA-based medical services company published a survey of penis size by state.
1 thru 10 of 1522 Stories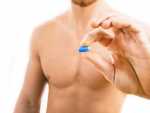 One of the country's largest insurance providers has agreed to stop denying all forms of insurance, including life and long-term care insurance, to Massachusetts residents using the HIV prevention medication Truvada.
A look into the deferral that bans sexually active gay men from donating blood in the U.S.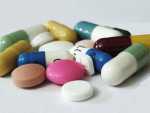 The American Academy of HIV Medicine came out in strong opposition to portions of a proposed rule that would change the way HIV drugs are covered under the Medicare Prescription Drug Benefit.
In a new paper, researchers say they have identified how to destroy cells that act as a "reservoir" for HIV. Their work could one day pave the way to a cure for AIDS.
The New Jersey Department of Health says more than 3,000 patients at a surgery center may have been exposed to HIV, hepatitis B and hepatitis C.
The National Institute of Health will no longer financially support a research lab in California working to move us closer to an HIV cure or vaccine.
Recent analyses clearly illustrate the need for more and innovative approaches to improve awareness, access, and adherence to this powerful HIV prevention tool. Several states have already undertaken such efforts.
For those living with HIV or associated autoimmune diseases, a season marked by decadent meals and running around visiting family and friends can make getting through each day a physical and mental challenge
Nurx is the only company that allows you to consult with medical providers to determine if PrEP is right for you, complete necessary lab work, receive and fill prescriptions, and have PrEP delivered straight to your door — all without leaving your home.
Bono will speak in Chicago about his efforts to combat AIDS and extreme poverty in Africa.
1 thru 10 of 1522 Stories