Gay Cleveland: The Latest
A university in Vermont has announced singer, songwriter and activist Cyndi Lauper will return to the school to give its commencement address.
Democrats are pressing for full disclosure of special counsel Robert Mueller's report on the Russia investigation and vowing to use subpoena powers and other legal means if necessary to get it.
Jordan Peele has done it again. Two years after the filmmaker's "Get Out" became a box-office sensation, his frightening follow-up, "Us," debuted with $70.3 million in ticket sales, according to estimates Sunday.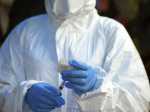 The World Health Organization says Ebola has spiked in Congo in recent days because of "increased security challenges," a week after its director-general predicted the outbreak might be contained within six months.
Bar patrons in New York's Greenwich Village were in the right place at the right time when Adele and Jennifer Lawrence showed up.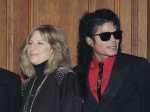 Barbra Streisand apologized Saturday for her remarks about Michael Jackson and two men who have accused him of sexual abuse, saying that she should have chosen her words more carefully and that she admires the accusers for "speaking their truth."
Democratic presidential hopeful Pete Buttigieg told voters Saturday that his marriage to his husband exists "by the grace of a single vote on the U.S. Supreme Court."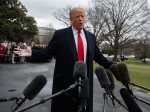 Attorney General William Barr has scoured special counsel Robert Mueller's confidential report on the Russia investigation with his advisers, deciding how much Congress and the American public will get to see about the two-year probe into Trump.
The news is constantly on television at the Washington Capitals' practice facility, and like any workplace, there's no shortage of opinions.
Barbra Streisand elaborated Saturday on her highly criticized remarks about Michael Jackson, saying that she feels "nothing but sympathy" for the men accusing the late star of sexually abusing them.
Exceptional performances, supported by an ensemble that collectively exudes scintillating swagger, are nothing short of electric. You don't want to miss these men of Motown.
This Dutch tale is of two college-aged men who have to deal with their their cultural differences if their path to true love is to run smootly.
New York state's ban on personal ownership of stun guns is unconstitutional, a federal judge ruled Friday in the latest in a series of court decisions that have led to the loosening of restrictions on the weapons in several states.
Today there is growing support for bicycling in many U.S. cities for both commuting and recreation. Research is also showing that urban trees provide many benefits.
The U.S. government claimed that ditching paper medical charts for electronic records would make health care better, safer and cheaper. Ten years and $36 billion later, the digital revolution has gone awry.
Less than a week after a series of critical tweets from the president over an Ohio plant closure, General Motors is announcing plans to add 400 jobs and build a new electric vehicle at a factory north of Detroit.

Levi Strauss & Co. is going back to the public markets after 34 years. Here are milestones of this iconic brand whose roots date back to 1853 when its founder Levi Strauss opened his first dry good business.

Now numbering more than 60, fellowship programs offer physicians a year or two of postgraduate training in clinics and hospitals where they learn evidence-based approaches for treating addiction.
A Southern California city overwhelmed by throngs of visitors seeking out a rare wildflower bloom says it has a parking plan.
Truly Fabu won Miss Gay New York America and Pattaya Hart won first alternate. They are both now qualified to compete this coming October for the title of Miss Gay America 2020.