Top Story
Actor Jacob Elordi is talking with The Hollywood Reporter, sharing his thoughts about starring in the new HBO teen drama "Euphoria" and his latest scene involving appeari...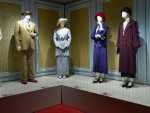 Any fans of "Downton Abbey" are going to absolutely love this fully immersive experience that puts you right inside Downton.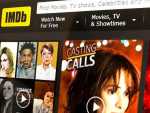 Recently, movie database IMDb has been drawing criticism from activists and trans celebrities for publishing stars' birth names and been accused of a form of deadnaming.
Dame Judi Dench has said she doesn't think allegations of misconduct by Kevin Spacey or Harvey Weinstein should mean we can't enjoy their work.
Frameline43, SF's international LGBTQ+ film festival runs through June 30. EDGE's Frank Avella looks at many of the titles in the fest that will likely show at a festival near you.
The Open Roads Festival, which annually showcases contemporary Italian films, completed its 19th edition recently. EDGE's Frank Avella looks at just how queer the latest edition was.