Top Story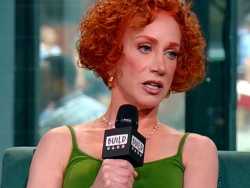 As if fallings out and feuds with CNN's silver fox and the president of the United States weren't enough, Griffin is also on the outs with lesbian comic Ellen DeGeneres. ...
1 thru 10 of 13838 Stories
The global box office has a new king in "Avengers: Endgame."
If there was any doubt that the 2019 box office belonged to the Walt Disney Co., this weekend put an end to it.
Michael Barnett's fierce, beautiful, hopeful documentary about transgender teen athletes.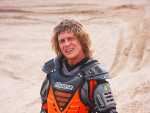 There are plenty of questions raised in Harrod Blank and Sjoerd Djik's documentary, and not all of them have answers. One thing is clear, though: You don't have to completely understand someone to hear them, feel for them, and accept them.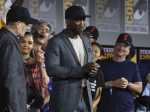 Mahershala Ali made the first move with Marvel Studios and "Blade." Comic-Con audiences learned on Saturday night that Ali would be playing the Marvel Comics character in a reboot.
"Avengers: Endgame" may have closed a chapter in the Marvel Cinematic Universe, but the blockbuster factory is not slowing down and only expanding in scope and diversity.
Marvel Studios is kicking off Phase Four with high-wattage star power.
This profile on a "Ru Paul's Drag Race" winner is refreshingly honest, and if you were not already a fan, you will be one after seeing this.
Part thriller, part lesbian romantic drama, part 100-proof delirium, this film from Marie Kreutzer.
The mesmerizing journey of an undocumented trans girl in NY is the subject of this excellent movie produced by, and starring, over 50 members of the trans community.
1 thru 10 of 13838 Stories