As authoritarianism spreads like fallout across the world and nationalism increasingly replaces cooperation within and between countries, Romanian filmmaker Radu Jude's incisive new film lands like a hand grenade.
With a stand-out performance by Katie Findlay, the indie straight/gay rom-com "Straight Up" is charming even if it's narratively unsatisfying.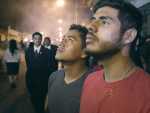 This stunning award winning coming-of-age tale with world-wide appeal is only the 2nd LGBTQ movie to be made in Guatemala.
The first official trailer for the live-action film version of the musical "Cats" has hit the Internet.
Leave the kids at home, "Terminator: Dark Fate" is getting an R-rating.
Tom Cruise has made an unexpected flyby at San Diego Comic-Con to debut the first trailer for "Top Gun: Maverick."
The 76TH Venice Film Festival is opening with Japanese director Hirokazu Kore-eda's "The Truth."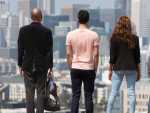 A documentary puts several human faces on something many would rather resist facing: Violence around the world, and how America, so-called "Land of Opportunity," isn't always that for those who come seeking sanctuary.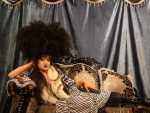 A look at some of the larger-than-life characters that make up the very diverse LGBTQ community in Japan.
A gross exploration of the trans community through the eyes of a lying straight cis white male who pretends to be trans in order to bed the lesbian he has his eyes on.