1 thru 10 of 3406 Stories
The Dixie Chicks took the long way around, but they're returning with new music soon after a 13-year hiatus.
Adam Lambert is back with new music and is sharing the music video for his new song "Comin in Hot."
Dionne Warwick's new album trumpets her return with the title "She's Back." EDGE caught up with the pop star as she continues her current U.S. tour.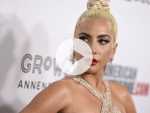 During SiriusXM show at Harlem's Apollo Theater Monday night, Lady Gaga took a moment to talk about LGBTQ Pride, history and gender pronouns.
Adam Lambert recently spoke to Variety about the changing landscape of music for LGBT artists. Check out some of the highlights here.
Shawn Mendes is collaborating with Camila Cabello for a new song called "Señorita," which is out on streaming platforms now. The duo also released a sexy accompanying music video.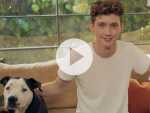 Troye Sivan is the latest celeb to participate in Vogue's 73 Questions video interview. During his chat, the out pop star revealed a number of things, including that he feels "uncomfortable" being called a gay icon.
Universal Music unveiled a previously unheard and unreleased song by the late Queen frontman Freddie Mercury.
Out rapper Cazwell is sharing a new music video for his song "I Love You," which he's calling a self-empowerment anthem of sorts.
Since Shania Twain launched her first residency in Las Vegas seven years ago, Sin City has been invaded with contemporary pop stars, from Lady Gaga to Drake to Christina Aguilera, jumping on the residency trend.
1 thru 10 of 3406 Stories