1 thru 10 of 4459 Stories
For Sean Hannity, the "witch hunt" was finally over. Rachel Maddow considered it the start of something.
Ryan Murphy's first Netflix show "The Politician" gets a release date and synopsis.
ABC is giving "The Conners" another go.
David Letterman says he stuck around on network television about 10 years too long.
Good news and bad news for fans of "Schitt's Creek."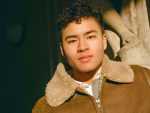 Marvel may still be looking for the actor who's going to play its first openly gay super-powered crime fighter, but DC has taken the step of hiring openly trans actor Chella Man for the role of bisexual superhero Jericho on "Titans."
"Empire" co-creator and executive producer Lee Daniels says the weeks since cast member Jussie Smollett was arrested and charged with fabricating a racist and homophobic attack have been "a freakin' rollercoaster."
A contestant on "American Idol" is making headlines this week after coming out as gay during a performance of an original song.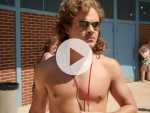 Netflix is ready to put your 80s nostalgia in overdrive with its new trailer for "Stranger Things" Season 3.
The apparent suspension of Jeanine Pirro is squeezing Fox News Channel in two directions.
1 thru 10 of 4459 Stories