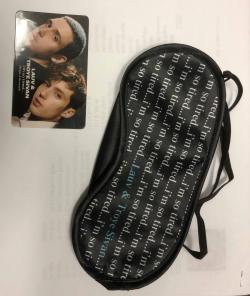 Check out platinum-certified independent singer, songwriter, producer, and pop visionary Lauv's hit single "i'm so tired..." with Troye Sivan. The video for "i'm so tired..." was directed by DAD® (Camila Cabello, Major Lazer, Alina Baraz).

Lauv said on the video, "In 'i'm so tired...', Troye and I are bitter heartbroken ghosts amidst super-in-love couples who are being...all in love. It was freezing. Troye was harnessed on top of a car and I almost fell off a diner. It was fun."

Troye added, "The 'i'm so tired...' video sees Lauv and I become heartbroken, love-scorned ghosts messing with the loved up couples around us. It was such a good time to make."

Lauv announced "~how i'm feeling~ (autumn tour, 2019)." The 19 city run is set to kick off on October 5th in Washington, DC, hit cities across US, UK, Europe, Australia and wrap on November 11th in New Zealand. Opening on select dates are bülow, Chelsea Cutler and Carlie Hanson. See routing below and click HERE for more info

The "~how i'm feeling~ (autumn tour, 2019)" tour announcement follows on the heels of Lauv's latest smash hit single, "i'm so tired..." with Troye Sivan. In just weeks, the single has accumulated over 175 million streams and is currently #27 at Top 40 Radio in the US and rising.

https://www.lauvsongs.com

Enter to win an "i'm so tired" prize package!

Thanks for visiting EDGE!
Enter this contest
If you already have an account with EDGE, all you need to do is log in; we'll pull your address information from your account and simply ask you to verify it. If you do not yet have an account with us, register now! It's easy and free, and you'll never have to type in your personal information again. If you prefer to enter this information manually, you can use the manual entry link below.
Register
Manual Entry
Click here for contest rules.
* Please be aware that creating multiple accounts for the same person will disqualify you.