1 thru 10 of 4723 Stories
The series turned Starz into a must-watch cable network for many viewers, proved 50 Cent's instincts correct and along the way turned its characters into internet sensations and, in some cases, household names.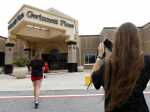 Soon after Netflix released "Stranger Things," fans of all ages came into Bradley's Big Buy grocery store in Palmetto, Georgia, dressed like characters from the show, and wandered toward the Eggo waffles aisle, cameras in hand.
"On Becoming a God in Central Florida," starring Kirsten Dunst and debuting on Showtime Sunday, is a twisted take on the American dream.
Anthony Edwards walks briskly through the White House in the opening scene of Netflix's "Designated Survivor," spraying comments and commands to the people he comes across as the camera wheels through the set to keep up.
Former White House Press Secretary Sarah Sanders, who once sparred with journalists, has decided to join them.
HBO Max, the new streaming service from Warner Media, has been announcing a number of projects, including a "Gossip Girl" reboot and a "Dune" spinoff. Now, the company is announcing a "Practical Magic" prequel series called "Rules of Magic."
The 10 queens competing for the crown on "RuPaul's Drag Race U.K." have finally been ruvealed.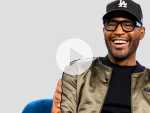 The cast for the 28th season of ABC's "Dancing with the Stars" is...wild.
"America's Got Talent" wasn't content with just the top spot in the Nielsen company's rankings of the most popular television programs last week. This time it took the top two.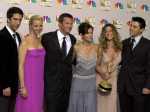 See your "Friends" on the big screen. Deck out your place with "Friends" furniture. Wear your "Friends" as jewelry. Heck, buy the "Friends" Lego set and pretend it's for your kid.
1 thru 10 of 4723 Stories