Top Story
Philadelphia police must use a person's chosen name and pronoun when interacting with someone who is transgender, regardless of what is listed on their government-issued ident...
1 thru 10 of 48488 Stories
President Donald Trump called out U.S. women's national team co-captain Megan Rapinoe after a months-old video was posted on social media in which she used profanity when she said she wasn't going to the White House if the team wins the Women's World Cup.
A group of Google employees have released an open petition to the Board of Directors of San Francisco Pride to remove the company from the parade over allegations of poor corporate culture around LGBTQ issues.
Dame Judi Dench has said she doesn't think allegations of misconduct by Kevin Spacey or Harvey Weinstein should mean we can't enjoy their work.
Megan Rapinoe has made waves recently saying she's not "going to the fucking White House" in a video interview. The comments sparked Twitter backlash from the President.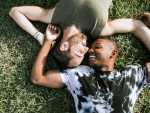 A new national survey has found that a majority of LGBTQ Americans are still afraid to show public displays of affection.
A Houston man spoke out after a server at a local restaurant described him on a receipt as "to go dude with dreads fat gay," news sources said.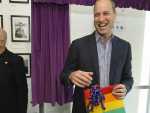 Britain's Prince William says it would be "absolutely fine" if one of his children came out as gay though he'd worry about how the public would respond.
A new federally led study of oil seeping from a platform toppled off Louisiana's coast 14½ years ago found releases lower than other recent estimates, but contradicts the well owner's assertions about the amount and source of oil.
One of the biggest celebrations of LGBT pride in New York City history will culminate Sunday with not one, but two processions through the streets of Manhattan.
Monument Park has a new addition that celebrates diversity.
1 thru 10 of 48488 Stories