Top Story
In a story that broke on the New York Post on Saturday, someone has deposited piles of feces at two audition spaces over the past two weeks.
1 thru 10 of 47082 Stories
Pope Francis has declined to accept the resignation of French Cardinal Philippe Barbarin, who was convicted of failing to report a known predator priest to police.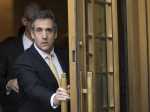 The FBI was investigating President Donald Trump's former personal attorney and fixer for nearly a year before agents raided his home and office, documents released Tuesday show.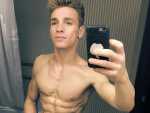 A former porn star and male model, who once dated fashion designer Calvin Klein, was arrested earlier this month for allegedly beating another man with a frying pan, breaking into an apartment, and stealing drugs.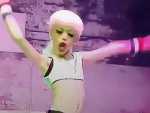 Original Drag Kid Desmond is Amazing is only 11 years old, but that has hardly shielded him from the online taunts and slurs of right-wing trolls who sandwich expressions of concern for his well-being between frequent attacks on him and his family.
A Virginia man is accused of threatening a GOP member of the West Virginia House of Delegates who called the LGBTQ community a modern day version of the Ku Klux Klan.
The U.S. Supreme Court on Monday left in place Hawaii court rulings that found a bed and breakfast owner violated the state's anti-discrimination law by refusing to rent a room to a lesbian couple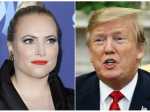 Meghan McCain says President Donald Trump's life is "pathetic" after his weekend Twitter attack against her father, the late Sen. John McCain.
Reality television star June "Mama June" Shannon has been arrested on drug charges in Alabama.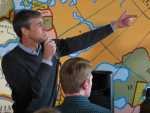 Democratic presidential candidate Beto O'Rourke told supporters Sunday that he's never taken LSD and there's "nothing" he hasn't already revealed about his past that could come back to hurt his run for office.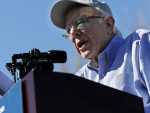 Bernie Sanders spent much of 2016 talking of revolution. In 2019, he's turned to a subject that's a bit more pragmatic: electability.
1 thru 10 of 47082 Stories