PopUps: Singer Jason Derulo Turning Heads with Revealing Instagram Pic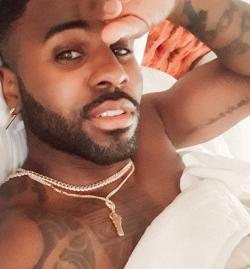 Singer Jason Derulo will star in the upcoming live-action version of the musical "Cats," which hits theaters next month. But it's his latest Instagram post that has people talking.

The "Talk Dirty" hitmaker took to Instagram Thursday, casually sharing a revealing pic of himself, wearing nothing but tight black briefs, which show off the singer's body. The image shows him walking on water, with fog and trees in the background.

Derulo simply captioned the pic: "Good Mornin'," adding the water drops emoji. He also geotagged the post in Bali.

As of this writing — in just one hour — his post has earned over 100,000 likes.

Check out the snap below.




This story is part of our special report titled "PopUps." Want to read more? Here's the full list.
Comments on Facebook