1 thru 10 of 2760 Stories
An adult performer apparently attempted suicide after his racist comments led to content-sharing sites cancelling his account and a social media backlash.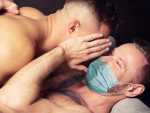 With a new normal coming to be, how does the culture handle sexual contact?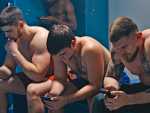 The company that owns the gay dating apps Scruff and Jack'd announced this week that it will be removing the "ethnicity filters" from both platforms in order to show support for the Black Lives Matter movement.
More than 70 comic strips and panels will each have six symbols hidden in the artwork to honor workers on the frontlines of the coronavirus.
Though Black Out Tuesday was originally organized by the music community, the social media world also went dark in support of the Black Lives Matter movement, joining voices around the world outraged by the killings of black people in the U.S.
In the second phase of the lockdown in Britain, meeting up between strangers is still prohibited and subject to fine.
The gay dating and hookup app Grindr took to social media this week to announce it is removing its "ethnicity filter" from the next version app after it drew criticism from its users.
A Queer Serial presents a new series of LGBT-themed podcasts about the pioneering early days of the LGBT civil rights movment.
Time never softened the urgency of Larry Kramer's demands.
President Donald Trump is preparing to sign an executive order Thursday aimed at curbing liability protections for social media companies, two days after he lashed out at Twitter for applying fact checks to two of his tweets.
1 thru 10 of 2760 Stories