Top Story
Someone grab the smelling salts! Anti-LGBTQ group One Million Moms has noticed that Pixar has made a gay-themed short film called "Out" that's streaming now at Disne...
1 thru 10 of 2083 Stories
Jesse Tyler Ferguson is a star in his own right but even he has had to gulp at the wattage on tap for the upcoming benefit for New York City's fabled Public Theater.
The TV series "Smash," which only ran for two seasons on NBC but has nevertheless developed an intense fanbase, is getting a musical makeover and might be headed to Broadway.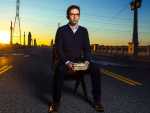 In this "gleefully diabolical" one-man show Helder Guimaraes whimsically discusses his own experiences growing up with a somewhat guarded grandfather as he navigated his desire to be a magician.
You can catch Elaine Paige in her iconic role as Grizabella in "Cats" this weekend on YouTube. EDGE spoke to the musical theater superstar about that role, Webber, Broadway and that movie version of "Cats."
Theatergoers in the Ocean State will likely have to wait until the fall before they can see a live performance again.
The big budget musical "Frozen" will not reopen when Broadway theaters restart, marking the first time an established show has been felled by the coronavirus pandemic.
Arlekin Players Theatre presents "State vs Natasha Banina," a newly-conceived, World premiere, live, theatre art experiment via Zoom on upcoming Sunday nights.
A stage musical about Michael Jackson has pushed its Broadway debut until next year due to the coronavirus pandemic.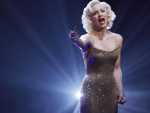 The cast of "Bombshell," the fictional Broadway musical about Marilyn Monroe, is coming together again to aid those confronting the coronavirus.
Awards were announced on Monday, May 11, for more than two dozen outstanding actors, directors, designers, ensembles and productions by The Boston Theater Critics Association (BTCA) at The 38th Annual Elliot Norton Awards.
1 thru 10 of 2083 Stories