In widely shared social media posts this week, efforts to combat the disease have been dismissed with just three words: "Mass formation psychosis."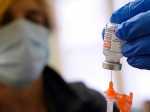 U.S. regulators on Friday shortened the time that people who received Moderna's COVID-19 vaccine have to wait for a booster — to five months rather than six.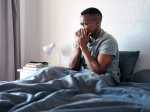 Experts say testing is the best way to determine what you have since symptoms of the illnesses can overlap.
U.S. health officials aren't changing qualifications for being "fully vaccinated," but are urging Americans to stay "up to date" by getting booster shots when eligible.
People might mistakenly think the COVID-19 vaccines will completely block infection, but the shots are mainly designed to prevent severe illness.
Pandemics do eventually end, even if omicron is complicating the question of when this one will. But it won't be like flipping a light switch.
Federal health officials are looking to add a negative test along with its five-day isolation restrictions for asymptomatic Americans who catch the coronavirus.
Newly infected COVID-19 patients have two new treatment options that can be taken at home. But that convenience comes with a catch: The pills have to be taken as soon as possible once symptoms appear.
Despite the high public demand for COVID-19 tests, it will still be several more weeks before these kits are available to be shipped.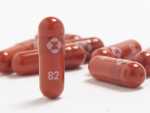 U.S. health regulators on Thursday authorized the second pill against COVID-19, providing another easy-to-use medication to battle the rising tide of omicron infections.