A group of Google employees have released an open petition to the Board of Directors of San Francisco Pride to remove the company from the parade over allegations of poor corporate culture around LGBTQ issues.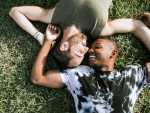 A new national survey has found that a majority of LGBTQ Americans are still afraid to show public displays of affection.
One of the biggest celebrations of LGBT pride in New York City history will culminate Sunday with not one, but two processions through the streets of Manhattan.
Televisa is airing the premiere of its new telenovela, "Juntos, El Corazon Nunca se Equivoca" (Together, the Heart is Never Wrong) on Sunday. The series is set to be the first with a gay couple as the leading characters. Watch the trailers here.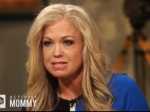 The Storybook Pride Prom was cancelled Monday in Jacksonville's Willowbranch Public Library amid backlash and safety concerns.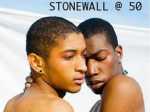 To mark the 50th anniversary of Stonewall, Drexel University presents an exhibit of 60 Philadelphia-based LGBTQ artists in celebration of the event. EDGE spoke to curators Janus Ourma & David Acosta about the event.
The American Psychoanalytic Association (APsaA) has apologized publicly for its previous classification of homosexuality as a mental illness, saying its mistakes contributed to discrimination and trauma.
Residents of the Coquina Key Condominiums, where Robin Chipman lives in St. Petersburg, Florida, are allowed to put up flags in support of their favorite sports teams... but, apparently, not in support of their LGBTQ friends.
A new Pew Research Center article> analyzing Stanford University data revealed that bisexual adults are "much less less likely than gays and lesbians to be 'out' to the important people in their lives."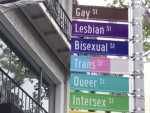 Happy Pride to New York's LGBTQ+ community!