1 thru 10 of 1625 Stories
PrideFest took over Boystown in Chicago for two days on June 22nd and 23rd, leading up to the Pride parade the following weekend. Vendor booths, live music and unpredictable weather were all part of the rainbow of fun.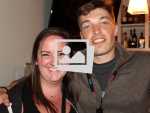 The Provincetown Film Festival ended its 21st edition on Sunday night at the Pilgrim House. See who came out.
The Ptown Film Fest celebrated its honorees at the Schoolhouse art gallery in the East End. Honorees Judith Light, John Cameron Mitchell and Jillian Bell were in attendance. Check out the photos.
The Provincetown Film Festival turned 21 this year. See who came out to celebrate this big birthday at the festival's opening night party on June 12 at the Crown and Anchor.
After a long night at the Club Parties, lucky folks woke up to Drag Brunch hosted by Rhode Island Pride with their special guest Jasmine Masters!
After the festival and parade were over, people continued to celebrate Pride at the Club Parties. Check out all the fun.
EDGE captured the excitement as a huge crowd came out and saw a Pride Parade that was the biggest one Providence has ever had.
A record number of people attended the 43rd Providence Pride Festival. With the Ladies from Ru Paul's Drag Race on stage, thousands turned out for this fun filled day.
Providence Pride weekend started with multiple clubs blocking off the streets so that everyone could party outside! EDGE visited The Dark Lady/Alley Cat, The Stable and The Providence Eagle's parties.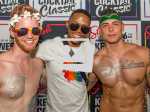 Key West celebrated Pride with the Stoli Kickoff party. There was also plenty more fun to be had at 801, Bourbon Street Pub and Aqua Nightclub.
1 thru 10 of 1625 Stories