1 thru 15 of 7236 Stories
Sophisticated phony videos called deepfakes have attracted plenty of attention as a possible threat to election integrity. But a bigger problem for the 2020 U.S. presidential contest may be "dumbfakes" — simpler and more easily unmasked bogus videos.
Instagram is expanding a test to hide how many "likes" people's posts receive as it tries to combat criticism that such counts hurt mental health and make people feel bad when comparing themselves to others.
Virgin Orbit says it has been selected by the United Kingdom's Royal Air Force to provide launches of small satellites on short notice.
A dramatic slowdown in worldwide growth at Netflix — including the first quarterly drop in its U.S. subscribers since 2011 — is raising questions about just how much are people willing to pay for streaming services.
Critics complain that the home video security systems turn neighborhoods into places of constant surveillance and create suspicion that falls heavier on minorities.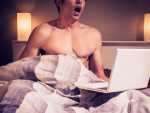 You might think that using "incognito" mode is a good way to secure a little privacy while seeing what's new in porn online, but that's not necessarily the case, a new study reveals.
When the internet replaced newspapers as a primary way to advertise homes and other property for sale, real estate brokers learned they had to be increasingly strategic about marketing online.
Long before President Donald Trump turned up the heat on four Democratic congresswomen of color, saying they should "go back" to their home countries, hateful rhetoric and disinformation about the self-described squad was lurking online.
The Democratic representative from Queens dwarfed the Democrats who are seeking President's job in a measurement of social media interactions with news articles by the tracking firm NewsWhip.
Is a peek into the future worth your privacy in the present? That concern was pushed to the spotlight this week with the resurgence of a smartphone app that uses artificial intelligence to transform your current face into your younger and older selves.
The top finance officials of the Group of Seven rich democracies are arriving at Chantilly, in a chateau north of Paris, at the start of a two-day meeting aimed at finding common ground on how to tax technology companies and other issues.
The CES gadget show is cracking down on its dress code, introducing more sessions focused on women and minorities and creating a new "sex tech" category after a debacle over a robotic personal massager for women.
Big Tech faced tough questions Tuesday as federal lawmakers focused on issues of potentially anticompetitive behavior by technology giants and expressed bipartisan skepticism over Facebook's plan for a new digital currency.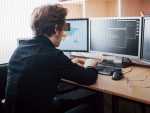 The kind of attacks more commonly reserved for banks and other institutions holding sensitive data are increasingly targeting school systems around the country.
Across the country, in states critical to Trump's reelection, the reaction to Trump's racist tweets exposed two vastly different views on race politics in America.
1 thru 15 of 7236 Stories